8 Easy Ways to Improve Your Shopify Product Page
Every Shopify retailer hits the basics on its product page. The most successful brands learn do more, optimizing the pages to increase conversion rates.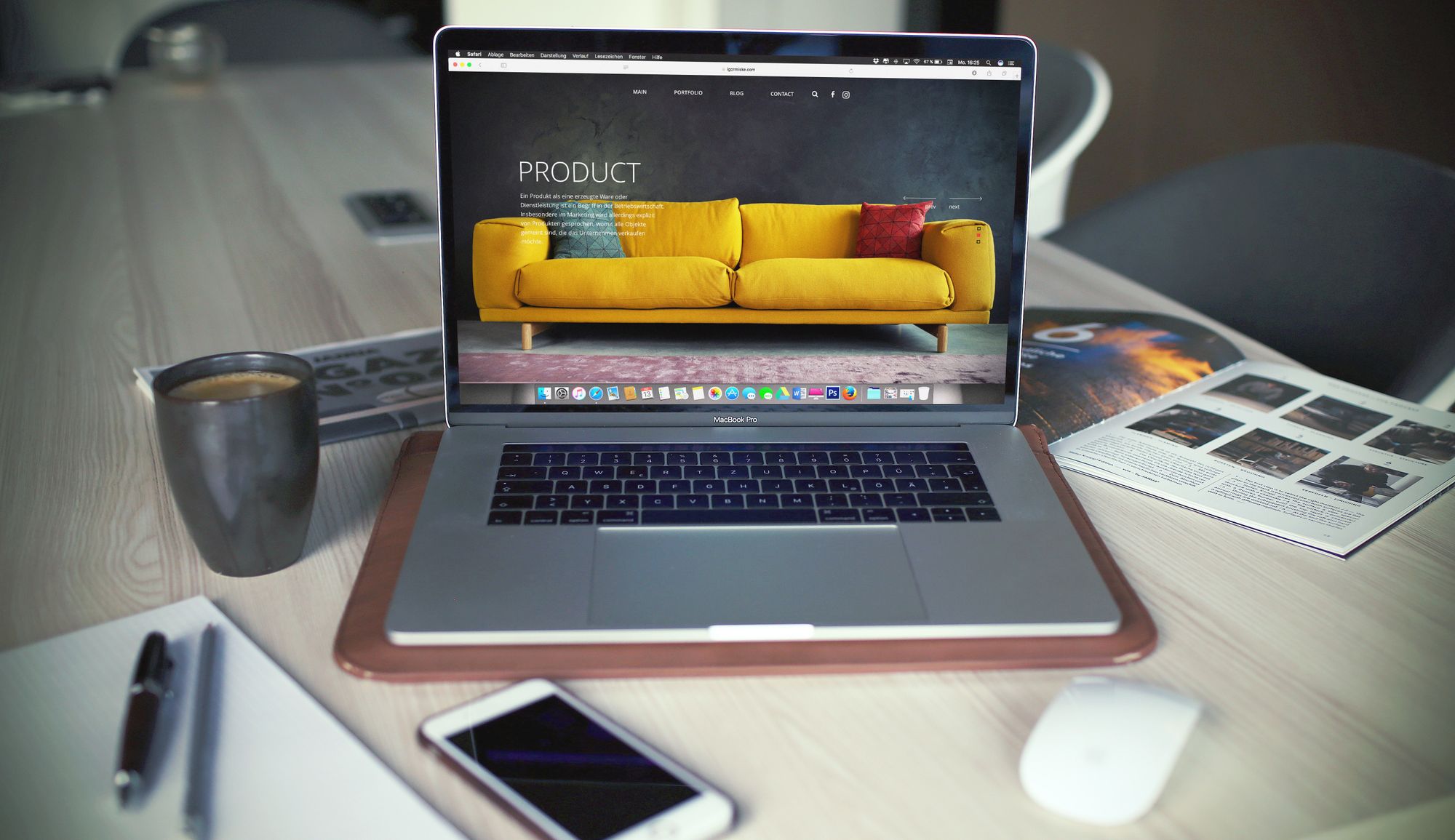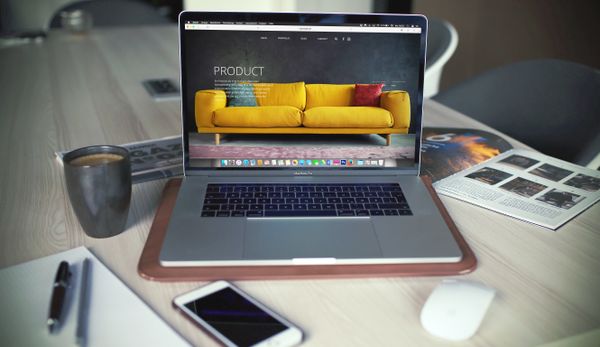 Creating a strong product page on Shopify sounds like a simple enough task. Just post some pictures, type up a bit of copy, and throw an "add to cart" button in there, right?
Not exactly.
Every Shopify retailer hits the basics. But, the most successful brands learn how to do more with their product pages, optimizing them to increase conversion rates.
Product pages are one of the last places customers go before converting. They give you one last opportunity to wow potential buyers and push them into the next stage of your sales funnel. Unfortunately, at this point, the funnel gets pretty narrow, so guiding customers through takes quite a bit of effort. Optimization doesn't come easy, but with the right improvements, you can update your product page to increase conversion rates.
Write Clear, Compelling, and Aspirational Copy
Product descriptions shouldn't simply describe the item. They should tell a story. While you'll always want to give essential information, you can also show the customer how their life will get better if they make a purchase.
Consider the copy for this sweater from Canadian fashion retailer Roden Gray.
The description explains how the "bold" cassette "relates to the collection's theme of nostalgia and how now obsolete technology feels like distant memories." The sweater transforms from a piece of clothing to a statement about technology and nostalgia. Customers buy into that lifestyle when they purchase.
Display an Obvious Call to Action
In the digital world, calls to action (CTAs) are the lifeblood of conversions. You likely have multiple throughout your site, allowing you to seamlessly guide visitors to the next page you want them to visit.
By the time they get to the product page, you really only have one area left to complete the journey: the cart. Having an obvious button will help visitors move into that next stage.
There can be a temptation here to get too creative, but that can get a little risky. People make buying decisions out of instinct and emotion. Good copy helps stir up emotions. You don't need your CTA to do that, too. Something tried and true like "add to cart" has become the standard. Anything else might shock the visitor out of their instincts and negatively affect their purchasing decision. The goal is to make it as continuous as possible.
This CTA from Taylor Stitch provides a good example.
Notice how the options guide the customer through the purchase. First pick a color, then a size, and then add to cart. There's nothing overly creative about that. It's strictly a logical flow of information that appeals to the visitor's progression through the funnel.
Have The Best Photos of the Right Things
Ecommerce brands get the advantage of selling beyond the walls of a brick-and-mortar, but to do this, they sacrifice the ability to let customers see the product before purchasing. This can cause online sellers to take a major, especially fashion retailers.
Customers want to know what the item looks like and how it fits before making a purchase. No digital store can replace the feeling of touching the item in person entirely, but good photography can help narrow the gap.
Adored Vintage provides a variety of photos for its customers on its product pages. Multiple angles enable customers to see how the item looks from various vantage points. The brand makes sure there are shots with models and close-up details on the fabric and design. Each of these provides the customer with a more holistic sense of the item.
Show the Various Options
Fashion retailers can use high-end photos to show the different options of their products. If you have multiple colors of the same product, for instance, images help customers make a more informed choice than simply having the color listed. This makes it easier for them to trust you.
Taylor Stitch can once again work as an example. When customers select their options, they can toggle through multiple images of each, including detailed close-ups and modeled photos. None of their options get treated like a backup plan. Each one has the same opportunity to shine.
Upsell by Promoting Other Products
Product pages traditionally focus on a single item, but they don't have to be that limited. You can use your product pages as an opportunity to upsell other items as well.
Take this example from a children's clothing store called "Shrimp and Grit Kids." The product page focuses on a reversible jumper for young girls. However, the model wears other products from the brand as well. Using the app, "Shop the Look" the company adds a button for shoppers to easily add the whole ensemble to their cart.
Give Social Proof Through Reviews and Testimonials
Customers want to know that they can trust your brand before making a purchase. The copy and the product description can woo them over. The design can be easy to navigate. All those things matter a lot, but they don't necessarily instill trust quite as social proof does.
Social proof comes in a variety of ways. You can display customer testimonials. You can show your customer reviews, and now, you can add social images of customers using your products.
Each of these can add value to your product page. The ability to showcase real people using your products gives additional value because as they post the material on social media, it becomes free marketing. Likewise, it allows your customers to see the products in everyday situations, not just the staged, professional photos.
On top of that, research shows that testimonials increase conversions by 34% and that 97% of customers take online reviews seriously. Apps like Loox help brands remind customers to leave reviews so that they can utilize the feedback on their product pages. The page from Outdoor Voices has a nice, 5-star rating with over 100 reviews prominently displayed so customers can see how pleased other customers have been.
Have a Consistent Brand
Branding is key to successful online sales. Having a consistent brand presentation can increase revenue by 33%. Even though individual product pages highlight specific items, each one should also have a similar feel to the others. Consider the style of photographs, the additional colors used, the poses of the models, and the general aesthetic tone of all your product pages. Do they feel consistent despite the difference in products?
Check out this example from the Brooklyn-based footwear company, Greats. While this picture shows an overview of collections instead of individual product pages, the side-by-side comparisons give a sense of the consistent branding throughout.
Notice how different each product is, too. The Bedford Slipper looks completely different than the Court, but the branding is so strong that there seems to be a consistency anyways. The brand is just as strong on the actual product pages, too, giving customs a consistent experience throughout their journey.
Utilize Multimedia
Photography is essential for displaying your products, but you don't have to stop there. More and more fashion retailers have utilized other forms of media to show their products, especially video.
Take for instance this product page from the womenswear company Baukjen. They have incredible photographs of a woman wearing the dress, but they also show her walking through the studio space on video. This gives an added layer to the page because it shows the product in motion, how it bounces and ruffles and moves with the model.
Closing Thoughts
Product pages give you the opportunity to woo your customers. It's the last stage of the buying journey, giving you a final chance to move them to make a purchase. With a few small changes, you can optimize your product pages so you can drive up your conversion rates and close more sales.
Looking for more ways to optimize your Shopify store? Subscribe to our newsletter and receive the latest trends, tips, and best practices straight to your inbox.