How Smart Linking of Products Resulted In $1,200 More Sales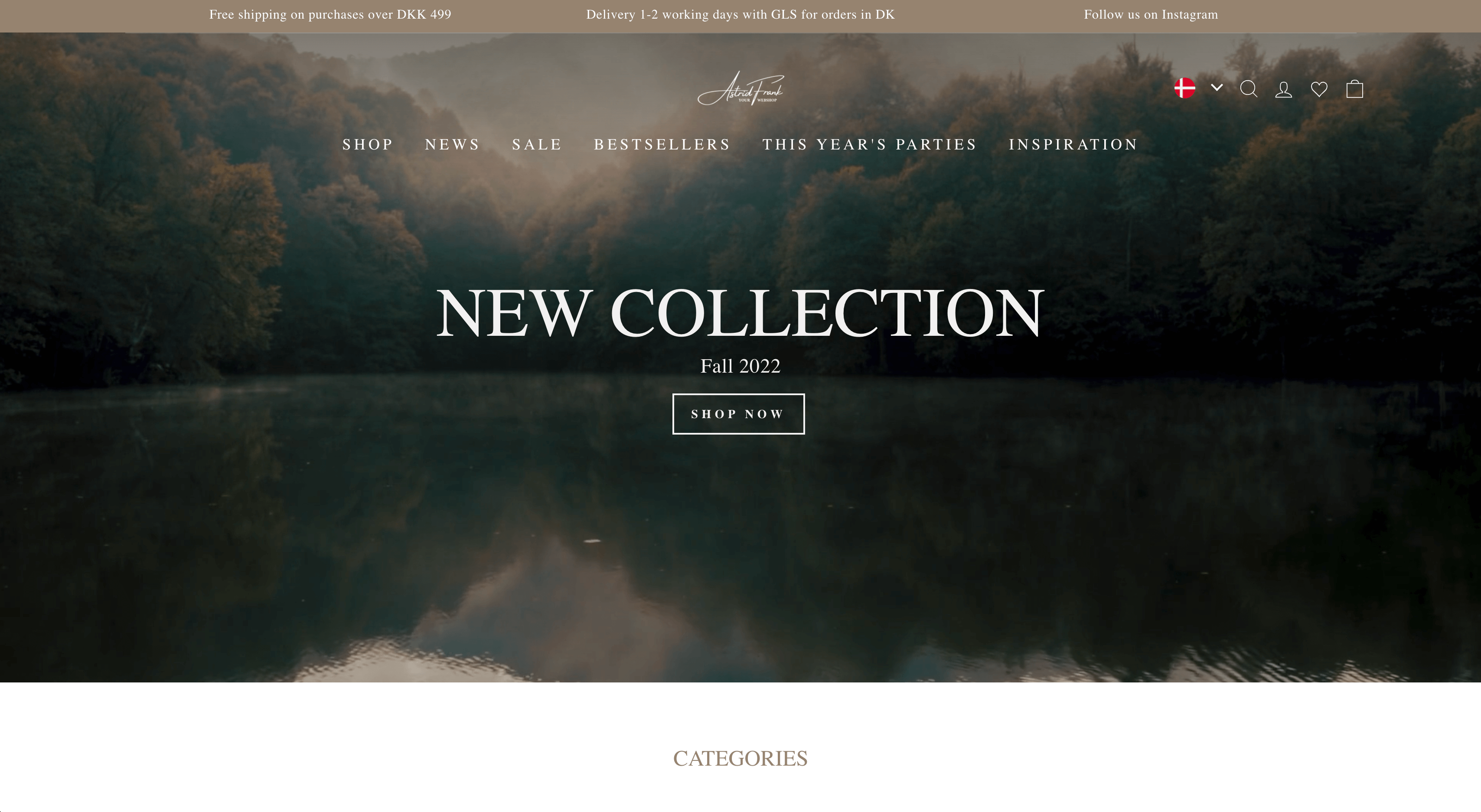 A Wish Upon A Star...
Astrid Frank is a Danish clothing and accessories fashion brand. They launched in 2018 and have been growing rapidly ever since.
Astrid Frank was born from a dream. They dreamed that one day online shoppers could truly visualize how clothes would look in the context of real life.
"It is important that all of our images and videos show the most accurate images of the product's quality, color, and shape. It's also why we have real models in all our product images."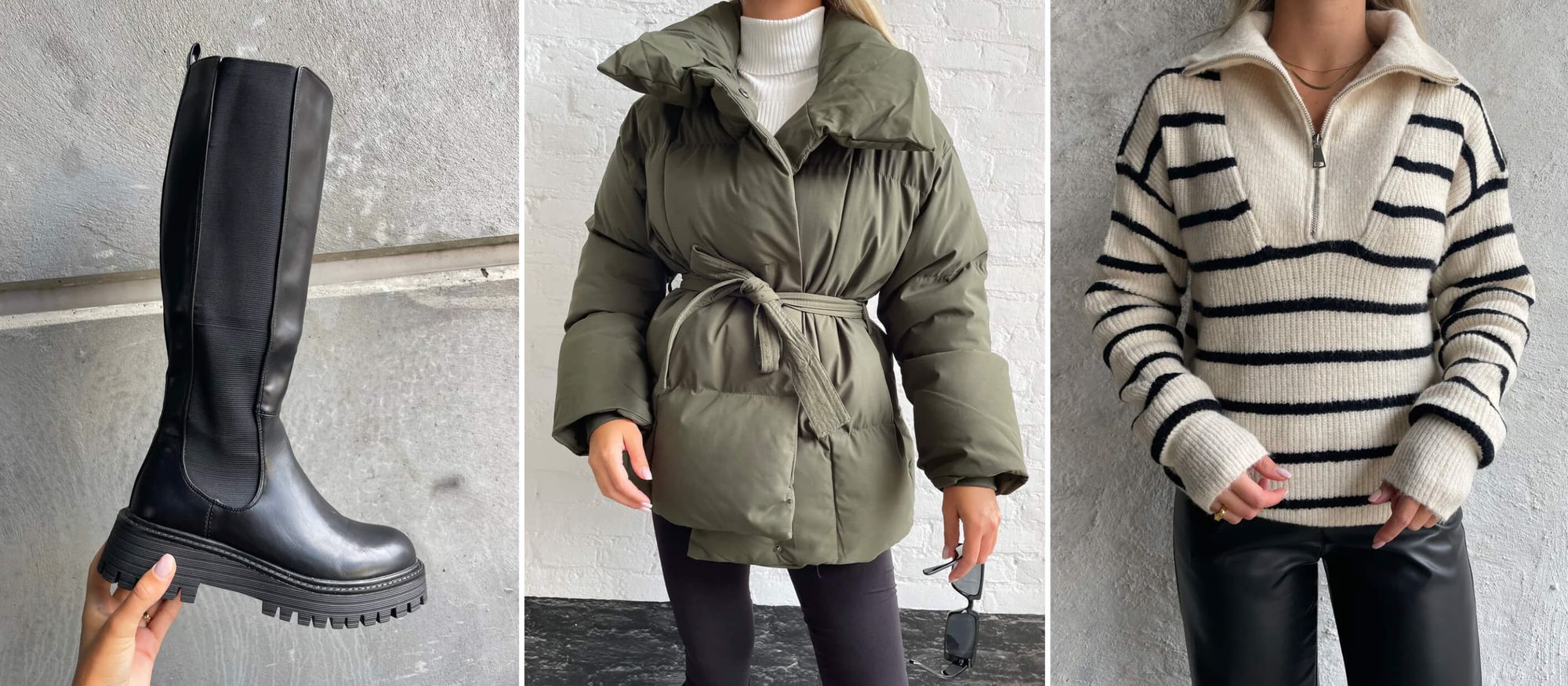 Astrid Frank charmingly does not sell well-known brands so that shoppers can find more unique items with them than in other stores.
Astrid Frank's team is passionate about delivering top customer service and a great shopping experience, and it shows! They're thriving on Trustpilot with outstanding reviews.
"We take inspiration from the latest fashion when we handpick our products. We try to have a large selection with the most modern color palettes of the time. It is also essential to us that our clothes are of great quality and exceed expectations."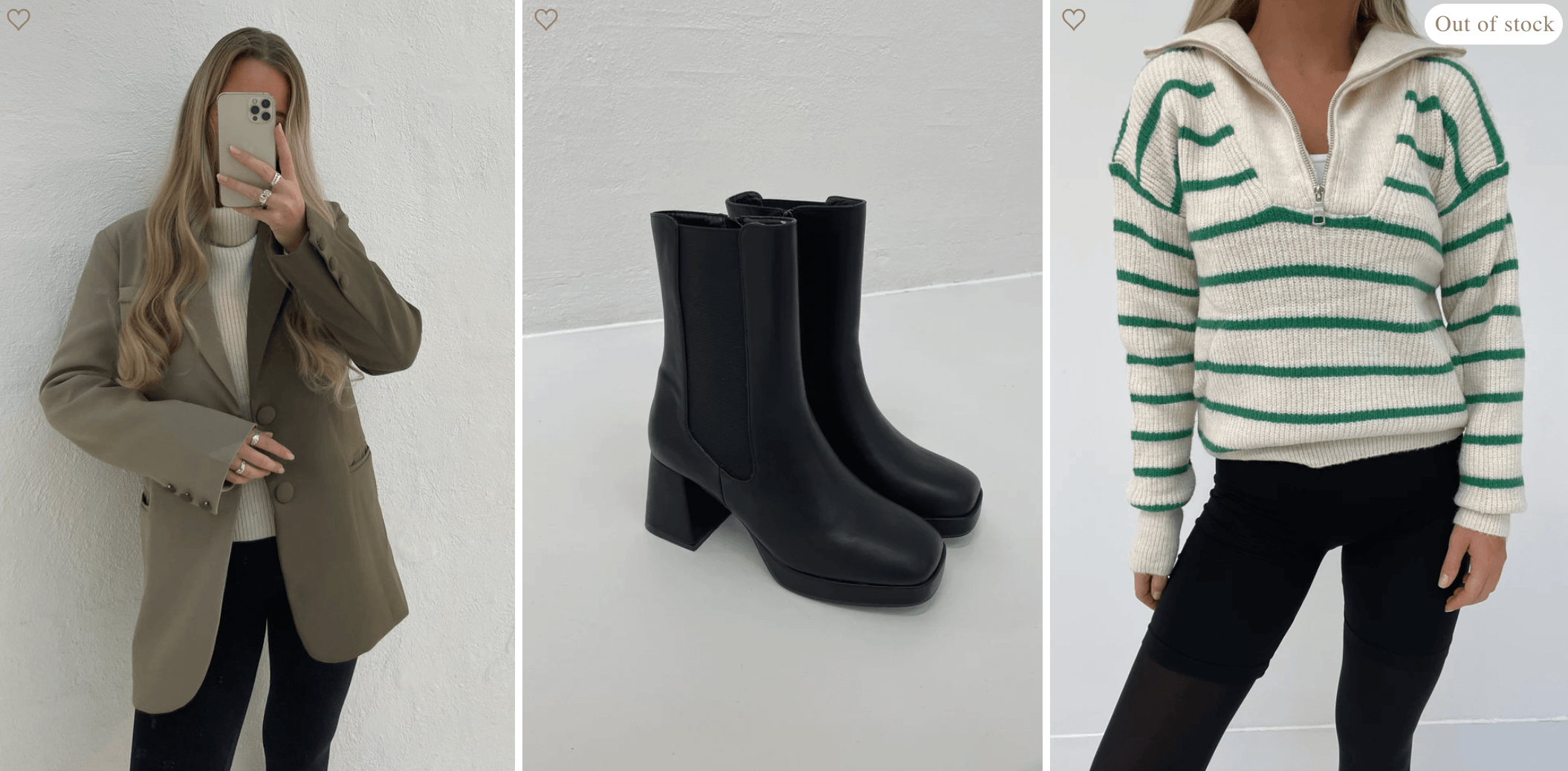 Technically...
Astrid Frank runs their store on WordPress (which powers 43.2% of all websites on the internet) and uses WooCommerce for sales. They also have a physical showroom in Aalborg, Denmark, and run a popular Instagram page.
Since Astrid Frank's team puts so much effort into styling their product images, they found that customers wanted to be able to purchase the entire outfits they curated.
"In the past, we tried linking the items in the product descriptions, but we found this time-consuming and did not give us a nice visual result."
So they went on a hunt!
Shop The What?
Astrid Frank came across an app called Shop The Look on Google that said it could deliver just what they needed, so they installed it right away.
Now, with Shop The Look, Astrid Frank can offer a way to let customers purchase entire outfits with ease or have their store effortlessly suggest products that would go well with the item they're viewing.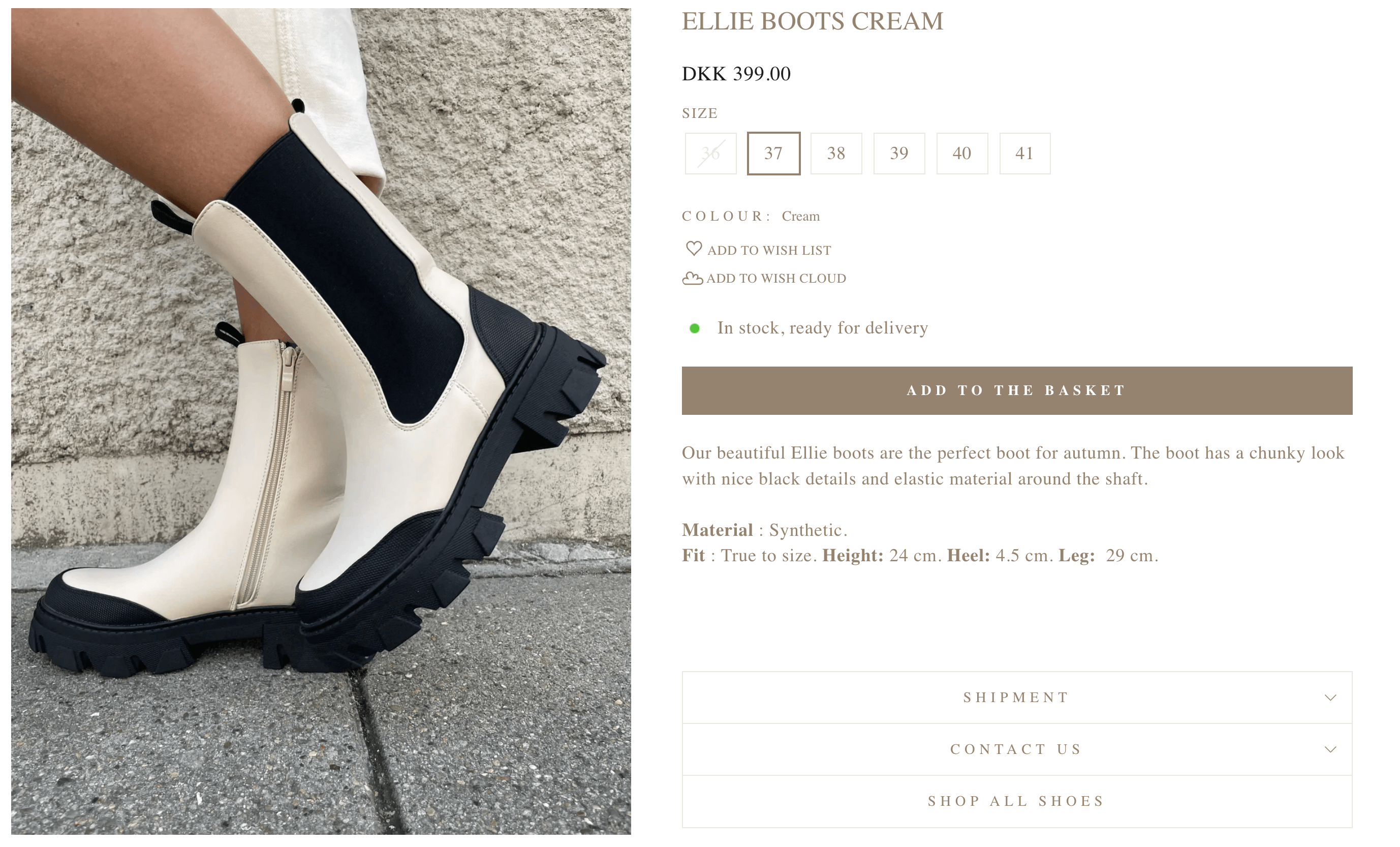 "The Shop The Look app has been able to help us handle simple outfit purchasing in an easy and clear way."
Astrid Frank has been using Shop The Look for over a year now, and they're using it to sell more and inspire their customers. Astrid Frank has seen over $1,200 in extra orders generated directly from Shop The Look so far.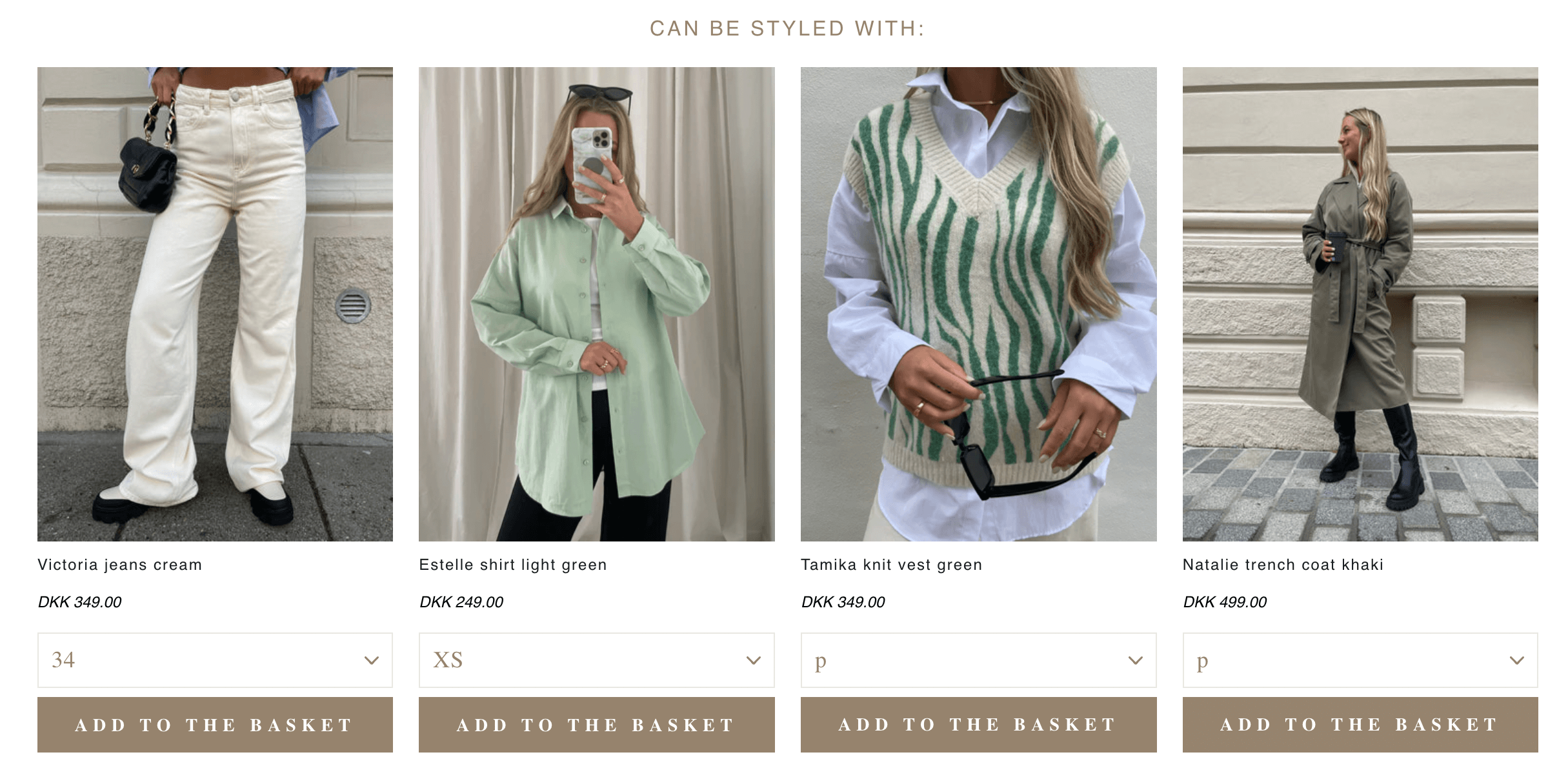 "Shop The Look creates a better flow for our customers when shopping. They can find one style they like and get inspired by how they can put together outfits. Shop The Look for us is an absolute must-have."
Onwards...
Thanks to Astrid Frank for sharing their story about using Shop The Look. If you are a user of Shop The Look and would like us to share your story, share it with us here.
If you want a head start on your holiday shopping, visit Astrid Frank's store here.
And if you're a fashion brand looking to let users' 'shop your looks' with ease, get started for free here.