Over $3.5k In Extra Sales Thanks To Shop The Look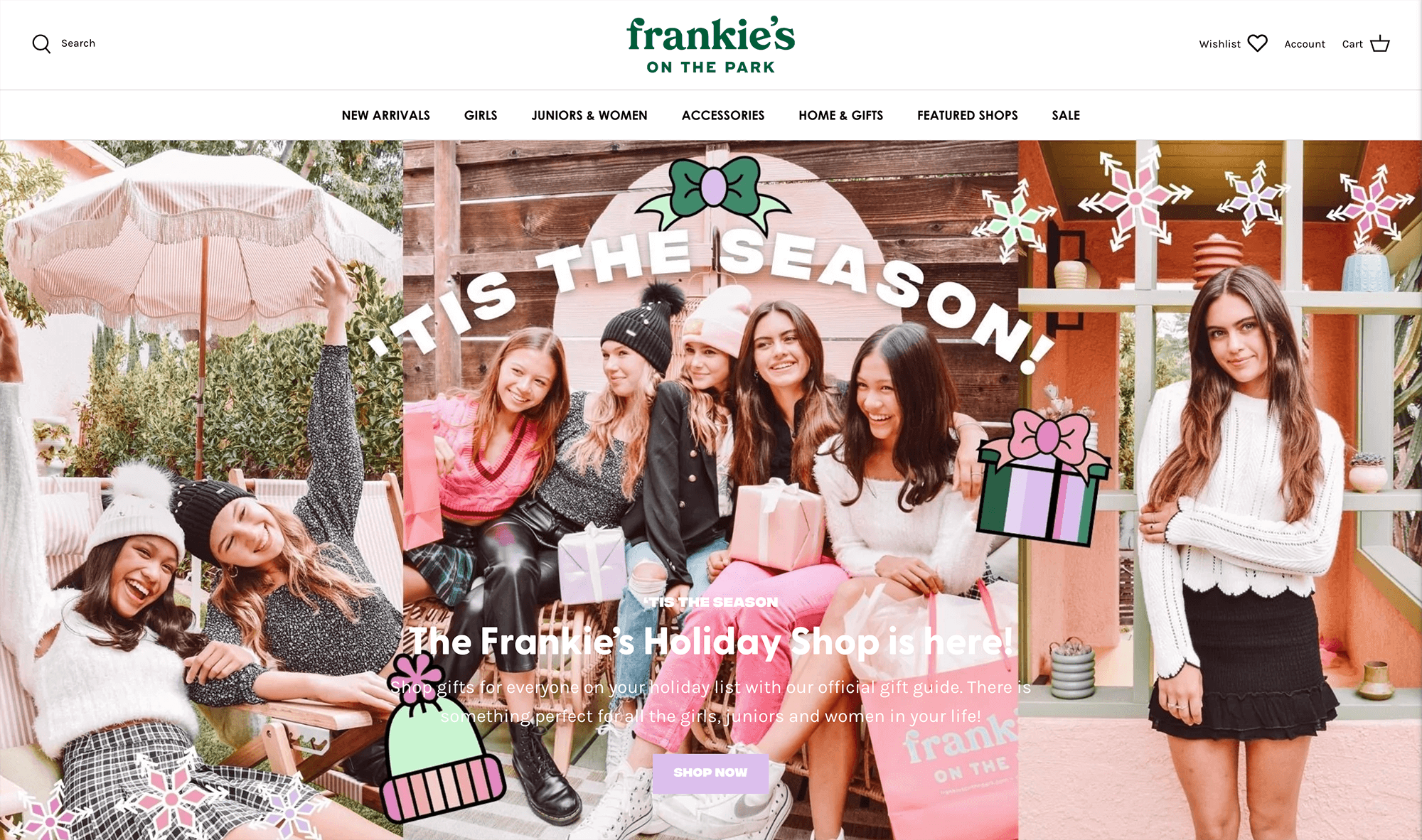 Let's Meet Frankie's
Frankie's on the Park is a clothing brand that celebrates girls as they grow.
Lisa Burik founded Frankie's in 2008 after watching her eldest daughter, Frankie, use fashion to express her blossoming personality and individuality.
"Today, Frankie's is a place for every girl to define her own sense of style, with a personally-curated wardrobe."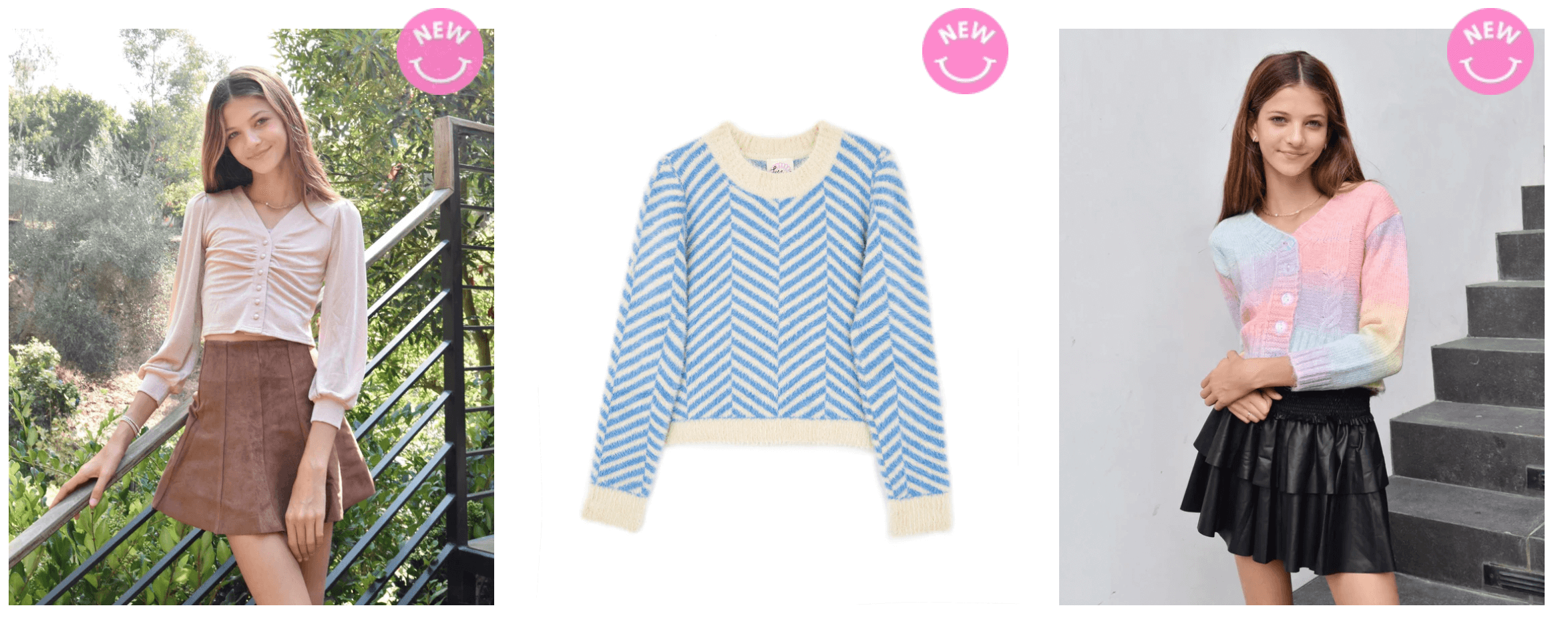 Frankie's is on a mission to spread positivity, provide a non-judgmental community, and empower girls as they grow into young women.
In line with this mission, Frankie's on the Park gives back to causes such as children's hospitals, cancer research centers, and supports initiatives for those in need.
"We are a one-stop boutique shopping destination for girls, tweens, and teens. We have all the trendiest brands for this segment and are all about building our girls up! We are headquartered in Chicago, have a store in Santa Monica, and sell on our website."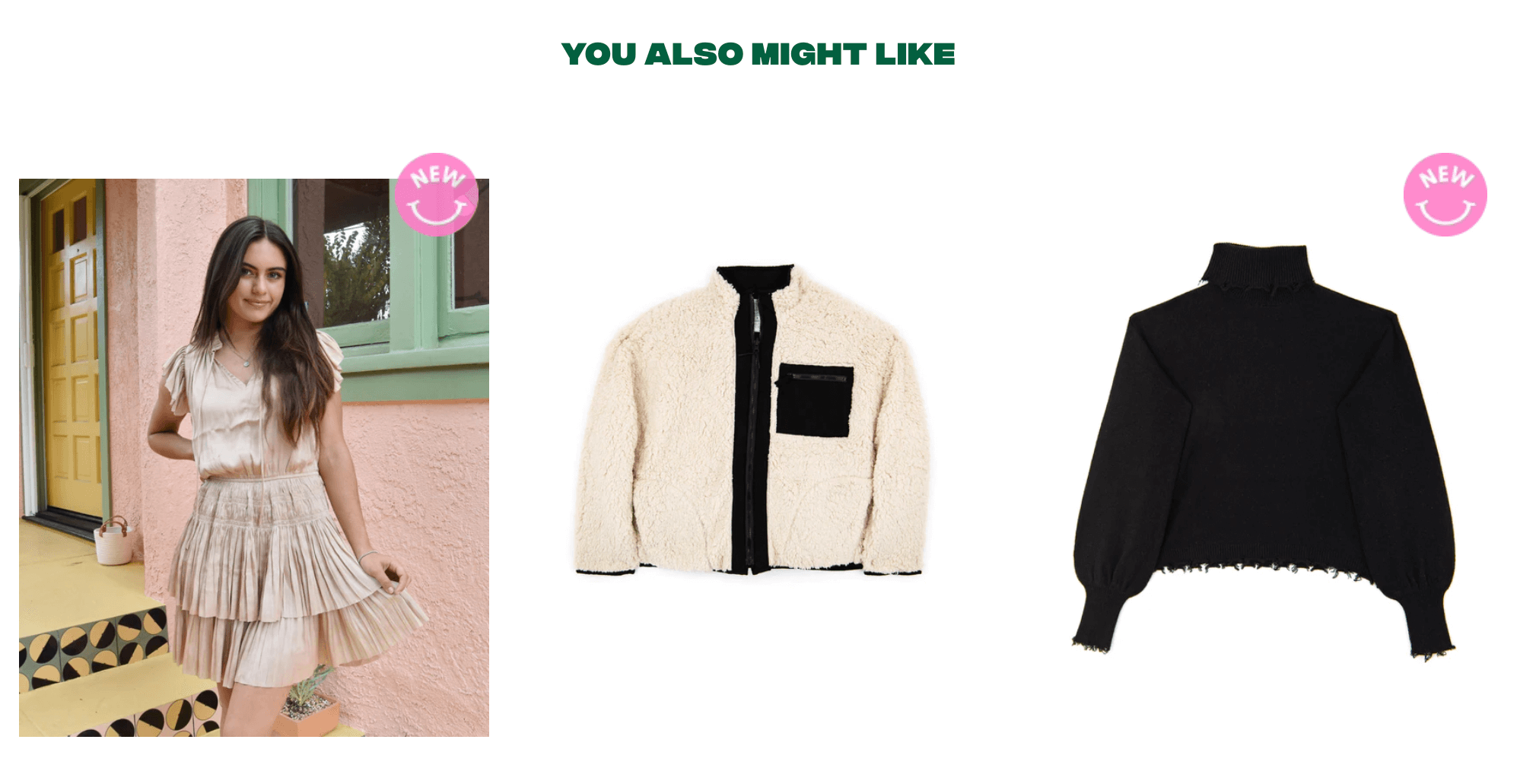 Getting Technical
Frankie's is running their store on Shopify (the industry giant responsible for about 10% of all US-based e-commerce revenue on the internet). One day, while browsing Shopify's vast app store (that helps business owners customize their stores), they came across Shop The Look.
At the time, Frankie's was looking for a solution that would allow all of the fashion items pictured in their model's photos to be purchased easily instead of forcing users to hunt through Shopify's default individual product pages.
"We struggled to find a great solution to showcase the items featured in our lifestyle e-commerce photos to cross-sell, which was a huge upselling opportunity for us. We found Shop The Look right away and haven't looked back!"
Enter Shop The Look
Frankie's chose Shop The Look due to its high ratings, solid functionality that delivers, and ease of use.
Now, Frankie's on the Park happily uses Shop The Look to suggest additional items on product pages, encouraging shoppers to buy complete outfits. Instead of customers checking out with one item, more are presented with context. A clever upsell indeed!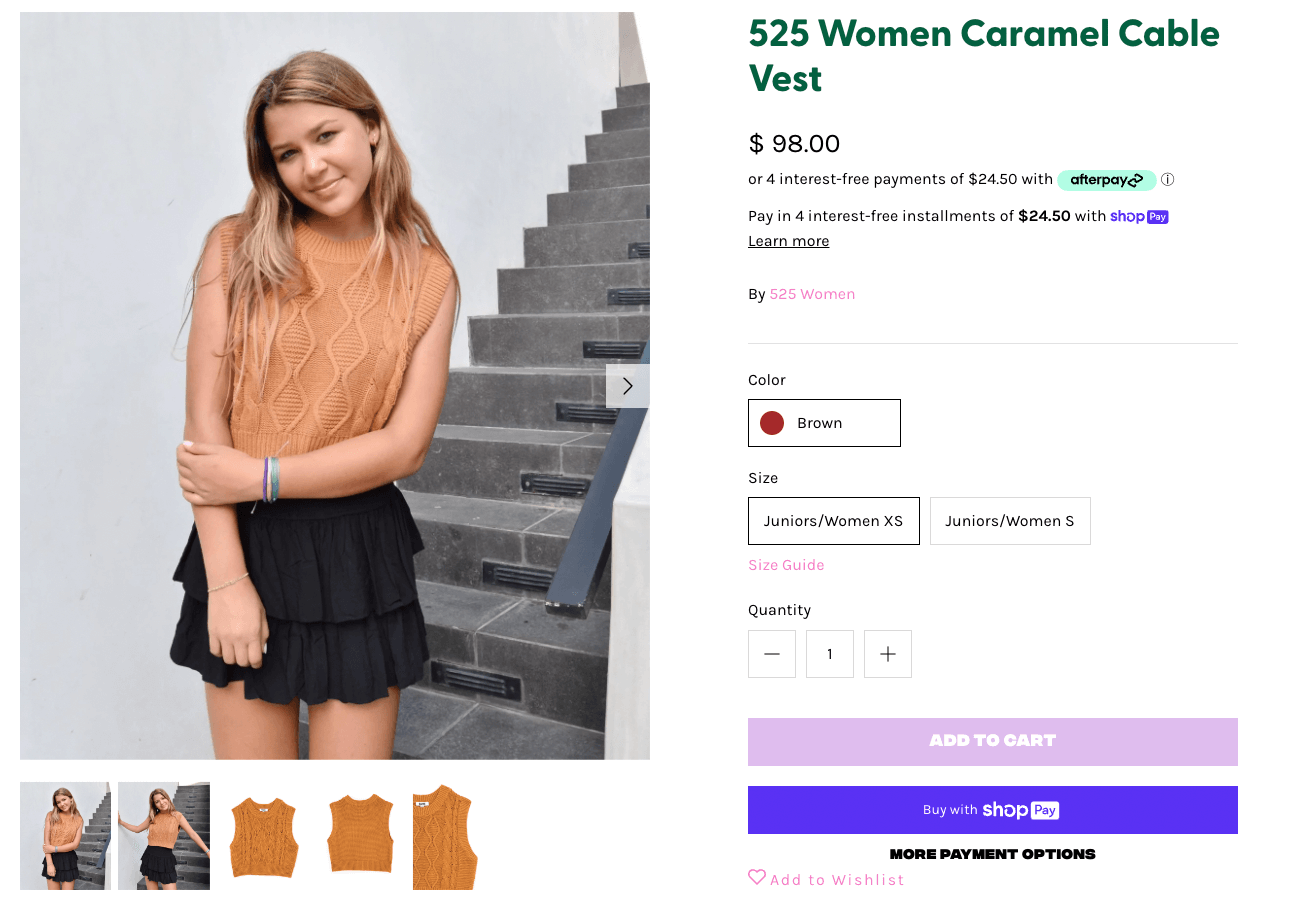 And in the event there is only one item pictured, Frankie's uses Shop The Look to suggest similar products to the one they're viewing or to view the same item in different colors.
"Shop The Look is helping our e-commerce customers style the look and buy the full outfit, encouraging more sales with ease!"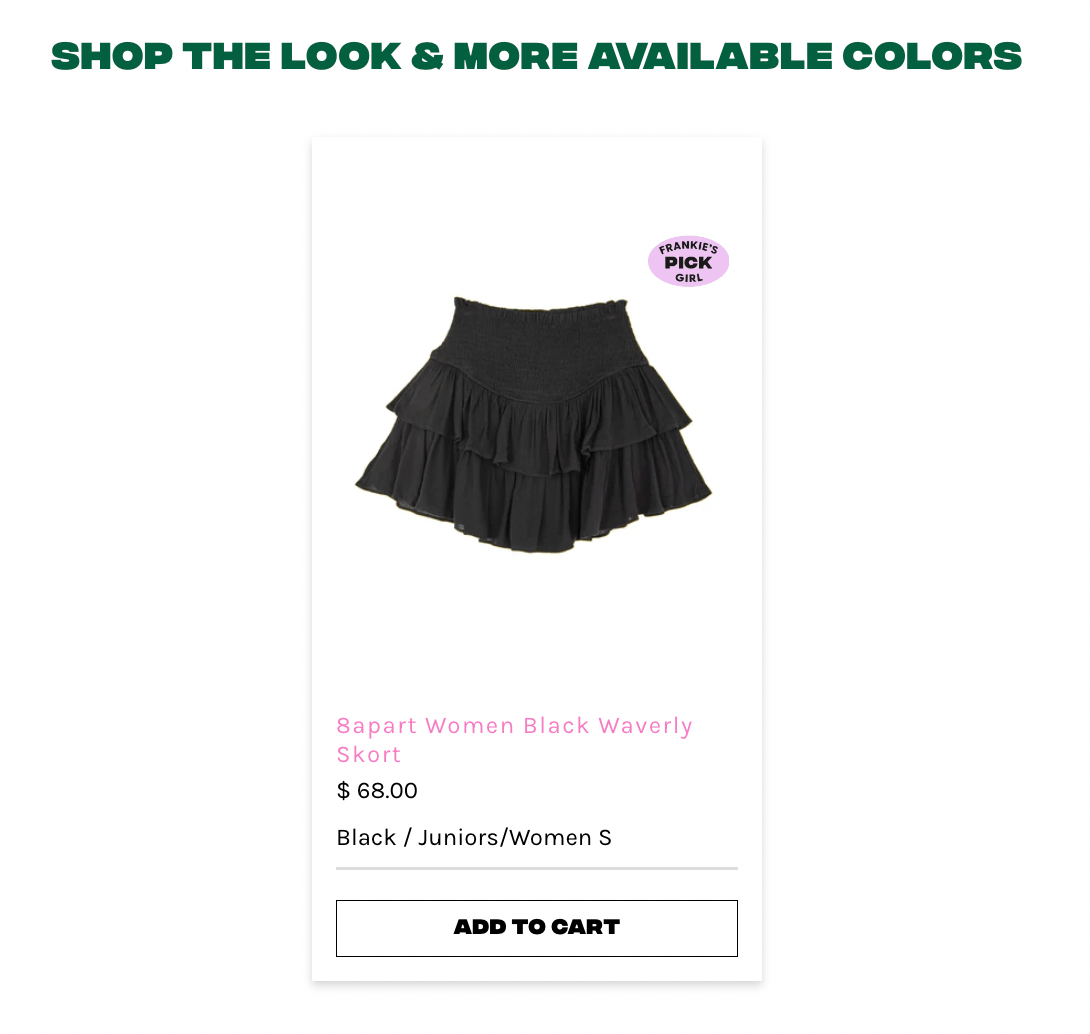 How's It Been?
It's been three years since Frankie's on the Park installed Shop The Look, and they've had great results!
Frankie's on the Park has seen over $3,648 worth of orders generated directly from Shop The Look so far.
"We definitely see an increase in sales with items that we promote on Shop The Look being purchased as add-ons - which is a huge win for us!"
Frankie's on the Park has no plans to leave Shop The Look anytime soon and is eager to learn about additional capabilities that it can bring them and looks forward to new features in the future.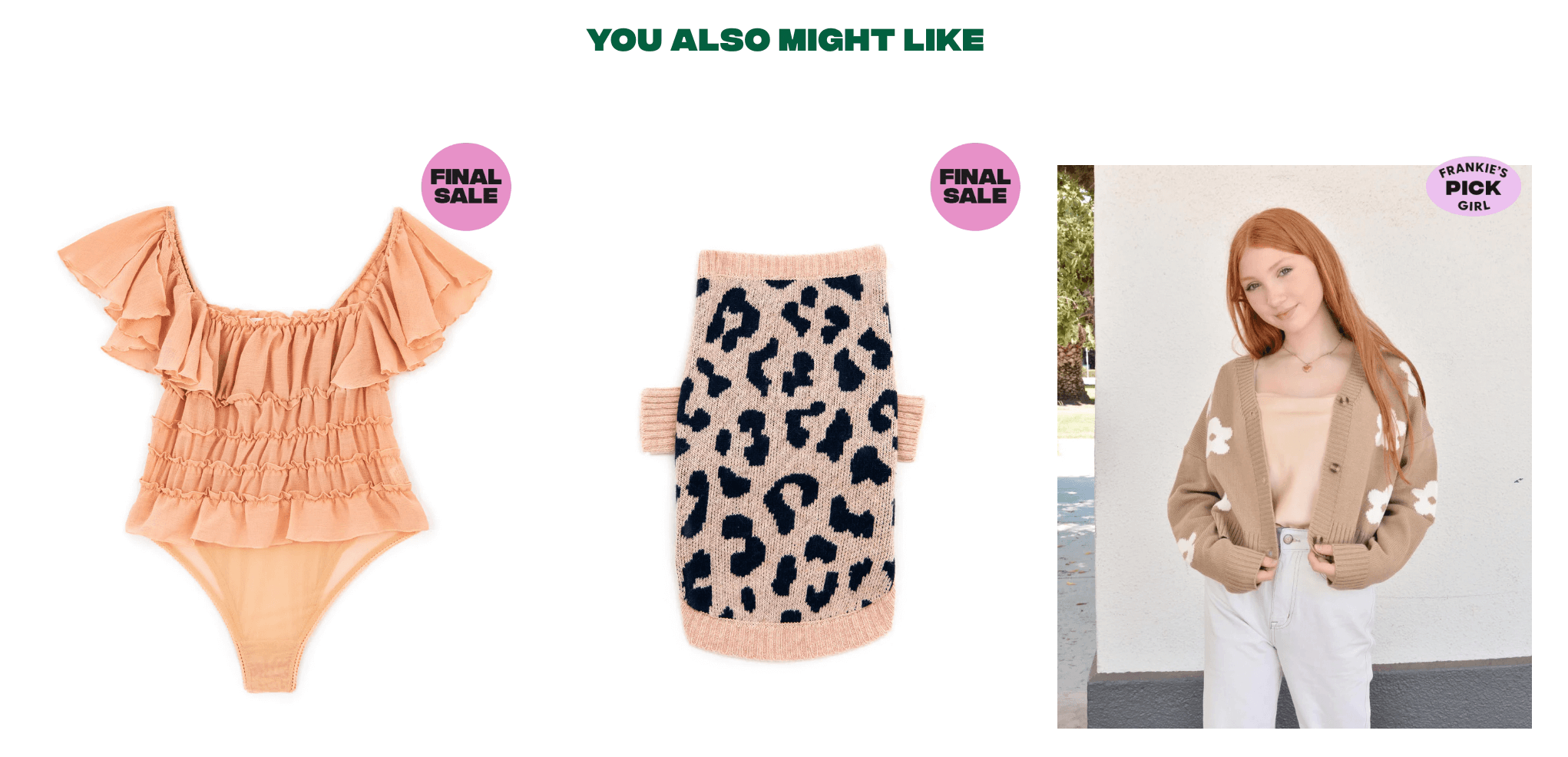 Over And Out
Thanks to Frankie's on the Park for sharing their story of using Shop The Look. If you are a user of Shop The Look and would like us to share your story, share it with us here.
If you know any young girls in your life that you'd like to encourage with some great gifts, make sure to give Frankie's on the Park's website a visit.
And if you're a fashion brand looking to let users 'shop your looks' with ease, give our 14-day free trial a spin here.