Trends Every Online Fashion Retailer Needs to Stay Aware of in 2022
Discover some of the most necessary items to look out for in fashion, retail, and ecommerce in 2022.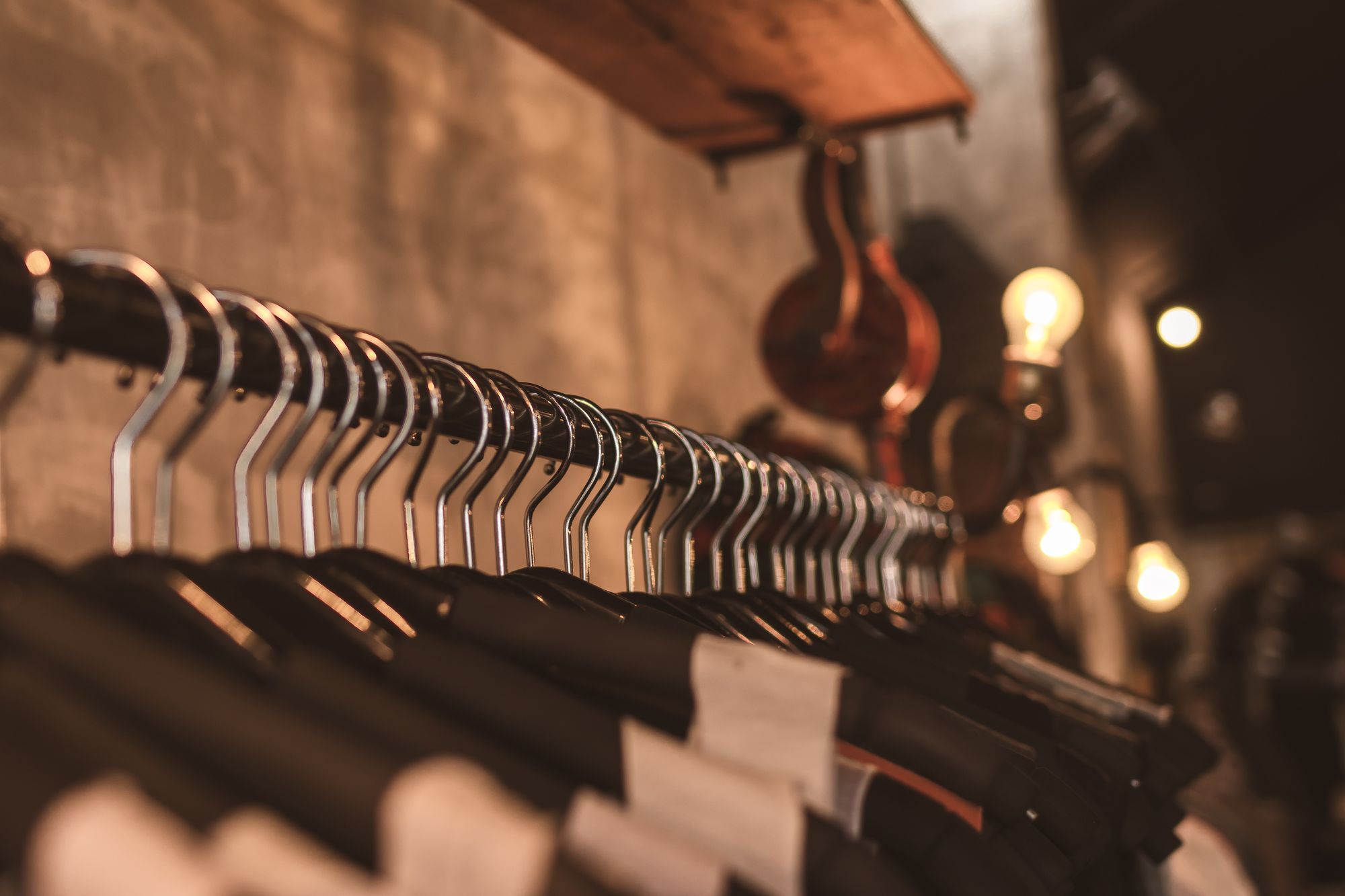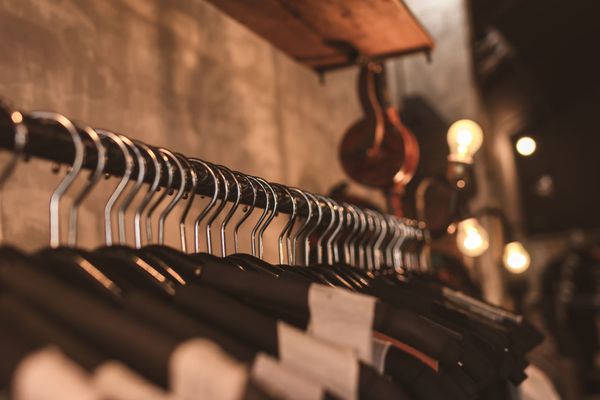 Online fashion retailers find themselves in two constantly evolving worlds. The fashion industry is ruled by trends. Clothing goes in and out of season. What was "in" last year may not make it into the next season's relevance.
The digital world changes on practically a daily basis as well. We're all still learning exactly what the internet can do for businesses and consumers alike.
The COVID-19 pandemic undoubtedly had an effect on reshaping trends in both spheres. It drove everyone inside, leading us all to adapt and rely more on Internet shopping and other digital services. Being stuck inside influenced the fashion world, too. Take a look at some of the major fashion shows this year and you will see how many designers prioritized comfort, boldness, and excitement, balancing the tension between the love of staying indoors and the thrill of getting out again.
The most successful digital fashion retailers stay aware of all the various trends of their overlapping markets. Below, we outline some of the most necessary items to look out for in fashion, retail, and ecommerce in 2022.
Major Fashion Trends
Fashion trends follow the seasons, and many of the fall/winter runway shows promote what's called "Resort Season" attire. These eclectic collections range from coats to beachwear and provide a solid base for what people will look for after the new year. It's less about going to an actual resort and more about depicting a life of luxury.
Resort season embraces contradiction. Designers find the subtle unity between seemingly opposing ideas, allowing them to showcase unique styles that grab attention. This year's themes seemed to balance the worlds of comfort versus boldness, nostalgia versus modernity, and trendsetters versus personal taste. Here are some of the key trends that balance these contradictions in 2022.
The Continued Rise of Athlete-inspired Wear
Athleisure has been around for years, but 2020 and 2021 brought the style to new heights. All signs point to this trend staying relevant into 2022. Consumers continue to value the comfort and flexibility afforded by these pieces without sacrificing style.
Check out this photo from Who What Wear that shows how athleisure has meshed with luxury designers like Dior and Rokh.  
Jennifer Bandier, the Founder and CEO of style-conscious activewear brand Bandier, predicts a rise in specifically tennis-inspired fashion. She notes "cropped and oversized polos, sweaters haphazardly tied around your shoulders, [and] pleated skirts" as examples.
She also says that the rising sneaker craze will stick around well into the new year, with the possibility of new adaptations. "We've all pretty much embraced a Dad sneaker at this point," Bandier told InStyle Magazine. "That's not changing, but I think how we wear them — whether it's truly for a workout or paired with cut-offs or a silk slip dress — is what will continue to keep them fresh."  
A Modern Take on Nostalgic Trends
Retro looks seem to always make their way into popular fashion. Designers find new ways to revamp styles from decades past, and 2022 brings quite the variety.
One particular trend making a comeback is wearing dresses over pants. This trend has a long history, with its most recent rise coming back in the early 2000s. An article from HuffPost early this year showed how the trend made its way back into style with contemporary spins that are expected to carry into 2022. The writer explains that "these looks have an updated vibe with long shirt dresses unbuttoned at the bottom, monochrome combos, minis with volume, layered looks and more," and the article uses the reference photos below.
Another classic shows up in the way designers have played with tie-dye. It's not quite the 70's inspired DIY craze that showed up again a few decades ago, but the color-mixing swirls have been reimagined to fit the post-pandemic fashion shows in different ways. One writer commented on how "Prabal Gurung played up the saturation with sequins on his runway, while Alejandra Alonso Rojas showed it in a pajama-like silk and Retrofête took on denim."
Here's a shot of a Retrofête dress with the tie-dye look.
And another take on the retro look from Moschino.
Tie-dye isn't the only pattern making a renewed appearance. Animal print has once again been reworked to fit contemporary sensibilities. Zebra and tiger patterns seem to be especially relevant. Just check out the homepage of Roberto Cavalli's website for evidence.
Accomplishing Simple Boldness
Minimalism has become a common part of the fashion world over the last few years. Leading designers have traded excess for simplicity. Minimal has never meant basic, though. There's always something that pops, something that stands out amongst the simple, and this year there are some fresh twists on the theme.
Celebrity stylist Jamie Frankel sees monochromatic attire and single-colored jumpsuits making a huge statement in 2022. She thinks the simplicity of this style choice will help people "ease back in" from spending most of their time inside. "People want to feel put together with minimal effort," she said. "We have enough to think about these days!"
French design Andre Courréges has a few examples of this trend in the spring/summer 2022 preview portion of his website.  
An overlapping trend showed up on various runways this fall: casual and simple suit pairings. One writer explained that "the key look seems to be a cropped top, pants or a skirt, and a jacket, all in the same bold color or pattern." These images, taken from Dior's Spring-Summer 2022 Ready-to-Wear Show page, show two examples of this look with many more on their website.
You're probably also noticing a theme of big, bright colors. Style Caster found that "lime green, saturated yellow, classic Kelly green, and sunset orange are all trending hues incorporated on the spring/summer 2022 runways, each with its own special tang."
Trends in Online Fashion Retail
Knowing the fashion trends can help online retailers get ahead of what products will be in style in the new year, but knowing the trends in online selling will help you actually sell those products. We'll outline some of the three most pressing trends facing the ecommerce industry.
Customers are Embracing Personalization and Connection with Brands
Those who follow fashion trends closely are seeing a secondary influence in fashion: the individual.
Fashion has always been a type of self-expression, but one writer shows how that self-expression will take on a new emphasis in 2022. "We're now looking to campy jewelry and repping local businesses as a way to show our unique interests," they explain.
Though e-commerce will have a hard time hitting that local market, they can reach these customers by showing how they're not just large, untouchable brands but rather, independent sellers.
One report found that "65% of consumers say they want to buy products from purpose-driven brands that advocate sustainability." Show your customers that you care about the products you sell. Find ways to embrace green consumerism. Display a mission that extends beyond making your customers happy and explain how you align with their passions, too.
Social Selling Will Become a Greater Force
Social media is no longer just a channel for promotion and customer engagement. It's now a sales channel itself. "Buy buttons" on platforms like Instagram and Facebook enable users to make a purchase without leaving the app.
The key to this for fashion retailers is to maximize their exposure. This increases brand awareness, customer experiences, and eventually, sales. A report that looked at which social media activities influenced shopping behavior found the following pieces to be most critical:
Reading users' comments 46%
Viewing ads 44%
Brand reputation 25%
Writing reviews 22%
Associating with brands 20%
Purchasing via social media 16%
Online fashion retailers can use this data to influence their social media marketing strategy and come up with a plan that engages, delights, and converts customers on these platforms.
Technology Will Help You Succeed
As more consumers rely on digital commerce, individual sellers will have to become more expedited, efficient, and effective in their operations to stay competitive. AI tools, Shopify apps and plug-ins, marketing automation, CRMs, and other resources can make ecommerce businesses run more smoothly.
From helping you schedule social media posts to project management to creating upsell opportunities, having a sophisticated tech stack will help your brand create better customer experiences and convert more shoppers.
The trendiness of both fashion and ecommerce makes it particularly difficult for digital retailers to thrive. Success requires staying on top of all the tips, trends, and best practices for online fashion retailers. If you'd like to stay informed on the most important pieces of the industry, subscribe to our newsletter where we send our latest pieces straight to your inbox.